Hotel lobby entrance reader controller access control system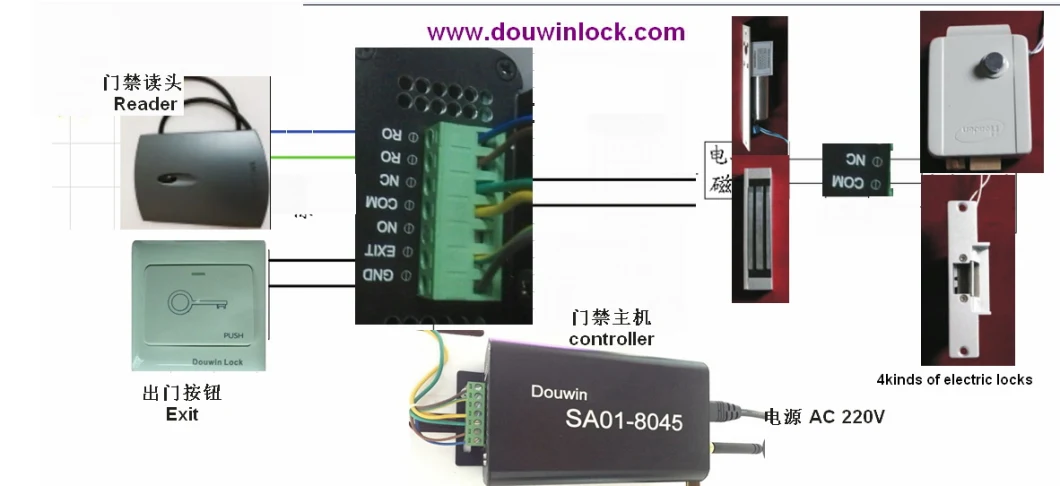 Product Description
Specification:
The Public door lock System is a special system module to control hotel Public door lock,combine with Door Lock System,Public door lock include hotel entrance door,entrance for each floor,entrance for villas.Guest can open these Public door with guest room card key.
access control system
Our hotel lock system can integrate with other access system( such as Parking system, hotel
lobby entrance, elevator entrance, swiming pool entrance, Massage entrance,etc.)Thus, the
Guest can use his card open his room and other entrances(such as Parking system,hotel lobby
entrance,elevator entrance, swiming pool entrance, Massage entrance,etc.). It is convenient
for hotel management.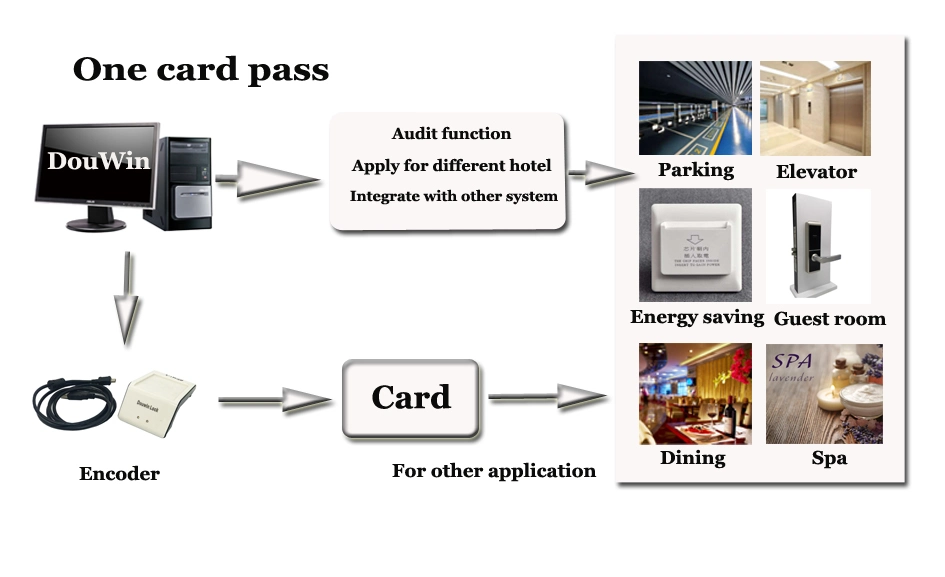 Electronic hotel door lock system: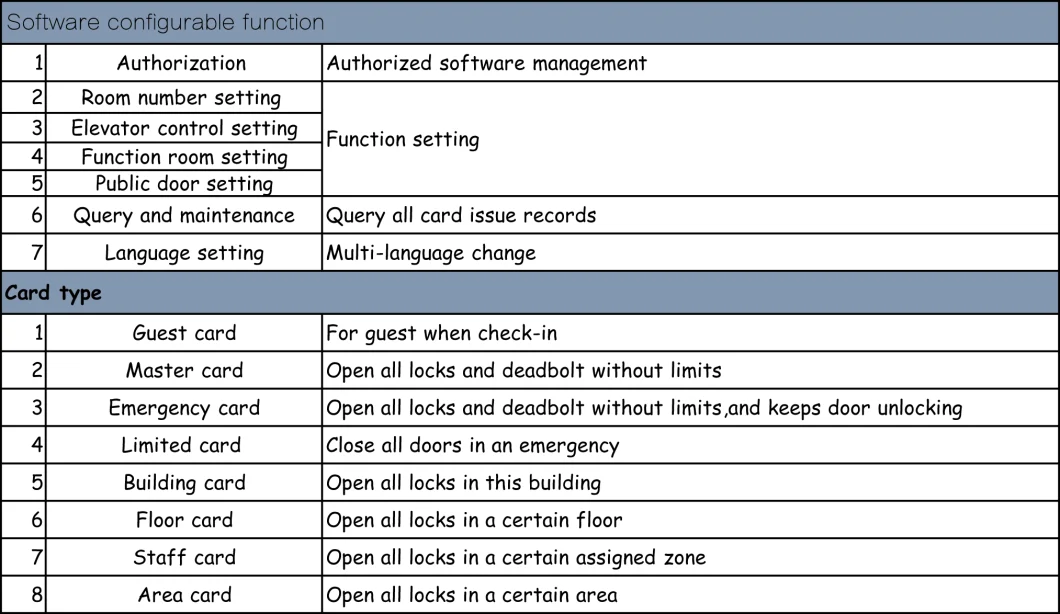 1. Hotel RFID door lock: one set per room.
2. RF card or magnetic card: To open door by the cards, such as Mastercard, Waitress card, Guest card, etc.
3. RF Encoder: To issue all the open door cards for hotel lock system.
4. Door lock software: To manage all the cards for hotel.
5. Energy saving switch: The Guest only can gain the power in his room by RF card.
6. Portable Programmer(PDA): To program(room number, time) for all the locks. To read the open door record.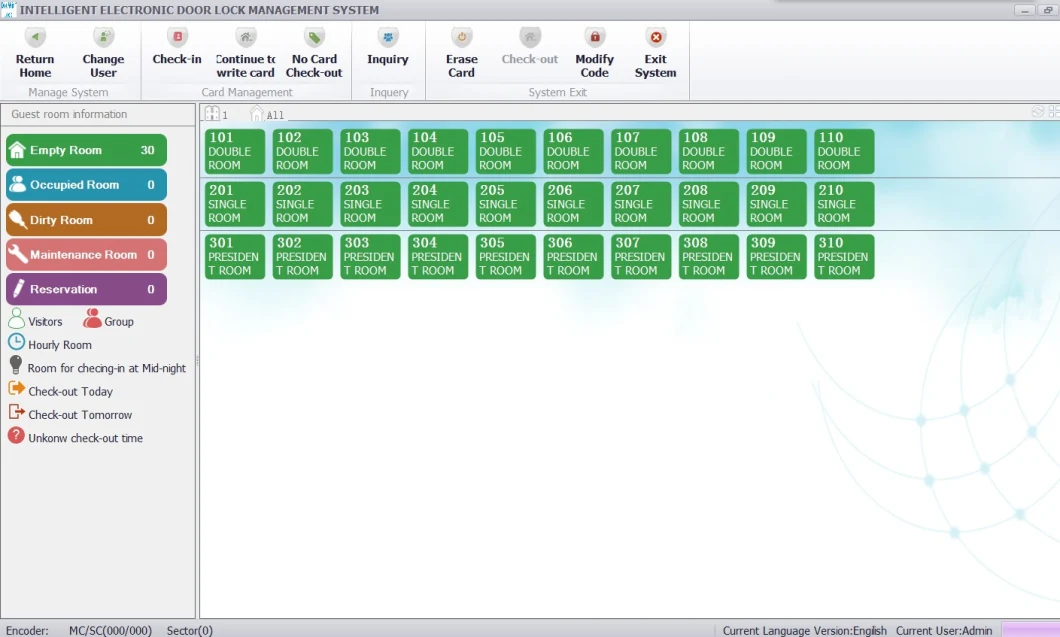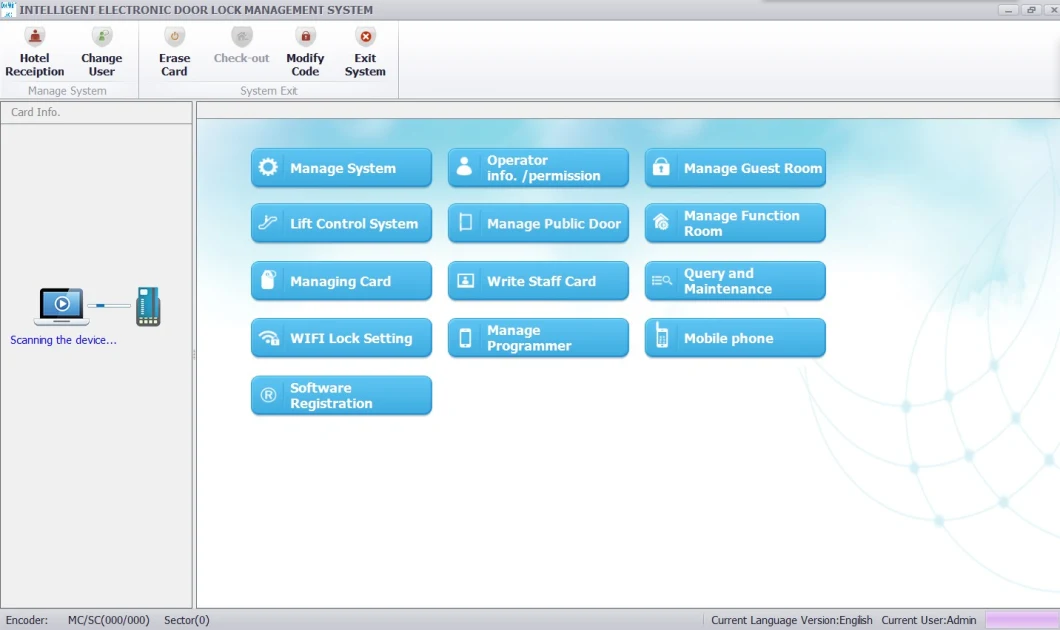 Related products: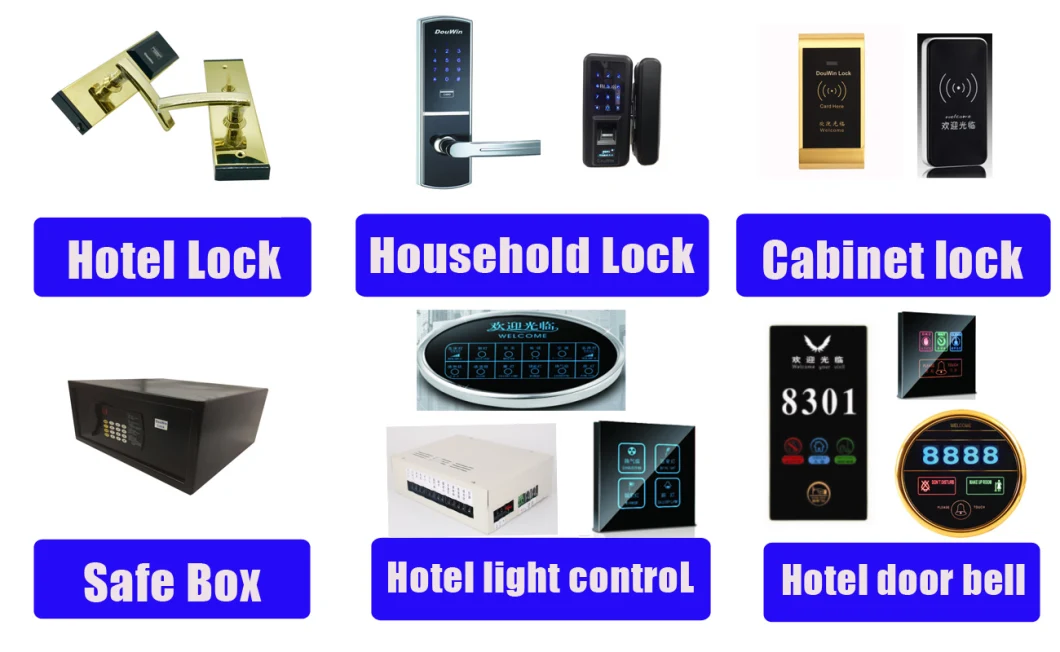 Factory Advantages
1.4Years experiences, Served over 10, 000 Hotels
2. Sample service are Welcome
3. Origianl factory manufacturing price
4. Warranty for one year, maintenance forever, Prefect After Sale Service
5. Quotation within 24 hours.
6. Sample shipping within 3 days.
7. With CE and FCC certification.